Archives For Darren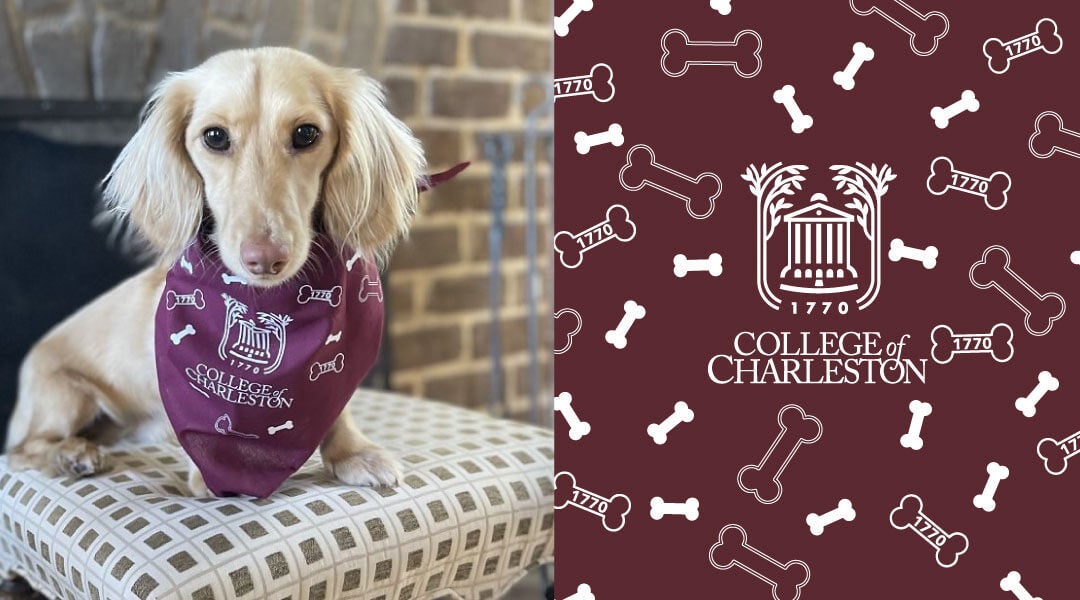 Paws for a Cause
Celebrate "Howl-oween" and CofC Pride with your pup! Make a gift of $15 to the Alumni Fund and fetch your favorite Cougar pup or CofC feline a "pawesome" custom CofC bandana.
$13 of your $15 purchase may be considered a charitable donation to the CofC Alumni Association for federal income tax purposes, as allowed by law.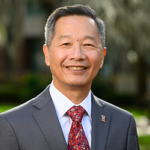 Dear Alumni,
I am writing to update you about your alma mater as well as an easy way you can support the College of Charleston's upward trajectory.
While much may remain the same at the College from your student days (smaller class sizes, close faculty relationships/mentorships and extraordinary opportunities afforded by our location in one of the country's top cities), we are also doing a lot to elevate the academic experience on campus. Here are a few highlights you might find especially interesting:
New Programs
In fall 2021, the College welcomed its first cohorts of majors in electrical engineering and environmental geosciences.
This summer, we launched the School of Health Sciences to better serve our public health majors, one of the fastest-growing degree programs on campus.
The College's new John Edwin Mroz Global Leadership Institute held its inaugural convening last spring, attracting internationalists to discuss global challenges.
Around Campus
The College kicked off a two-year construction project to fully renovate the Albert Simons Center for the Arts on St. Philip Street.
In fall 2021, the College welcomed the largest freshman class in school history.
The College set new records for freshman applications both for fall 2021 and also for fall 2022!
Accolades
Three CofC students earned individual Goldwater Scholarship Awards, one of the top undergraduate STEM scholarships in the country.
The College was again named a top producer of Fulbright Scholars.
The College continues to be highly ranked by the U.S. News & World Report, with special recognition of our undergraduate teaching, our service to veterans and being one of the most innovative schools.
To help us maintain our positive momentum, you can play a critical role this year. Our annual alumni giving rate is considered by corporations and foundations when making funding decisions. It also factors into our rankings in publications such as U.S. News & World Report. Your donation would be a vote of confidence in your alma mater and it lets prospective students and their families know they are joining a committed CofC family, which is now more than 100,000 strong.
I am frequently asked, what is the greatest need at the College? Without a doubt, the answer is scholarships. With our incredible history, brilliant faculty and stunningly beautiful campus, we can compete with any school to attract the best and brightest students to apply (as our record-breaking applications suggest). However, we often lose some of the highest-performing students when other institutions can offer more generous scholarships. Which is why I hope you will consider making a gift to the Alumni Fund this year to increase our scholarships.
As always, thank you for supporting the College, and I hope you will visit campus soon. Go Cougars!
Sincerely,

Andrew T. Hsu
President, College of Charleston