The College of Charleston Student Alumni Associates (SAA) is an organization of undergraduate students dedicated to promoting and preserving the history and traditions of our beloved alma mater. Founded by Alumni Association Executive Secretary Emeritus Tony Meyer '49 in 1984, SAA has grown into one of the most distinguished leadership organizations on campus.
SAA members assist with important annual ceremonies including Convocation and Commencement, and volunteer at campus and Alumni Association events throughout the year, including Admitted Student Weekend, orientation, Alumni Weekends, career fairs, the College Ring Ceremony, and more. SAA donates annually to its endowed scholarship fund through sales of care packages and dorm room items. Campus traditions are celebrated and promoted through SAA's Traditions Book and Medal program. SAA has rasied $46,027 in cash donations and 10,705 meal swipes since 2017 to help fellow CofC students facing food insecurity. SAA members have fun, form lifelong friendships, and preserve and promote the College we love.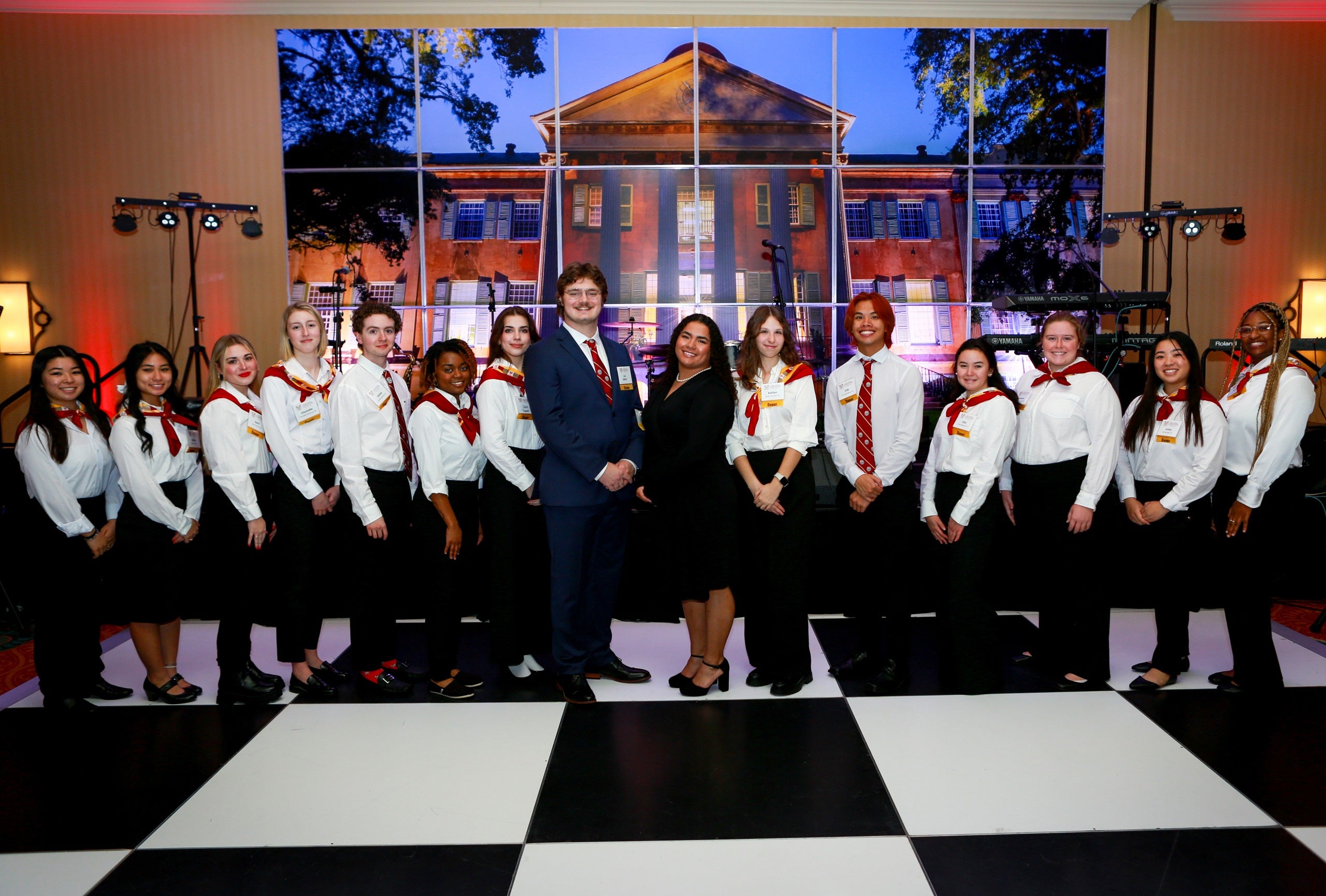 Membership in the Student Alumni Associates (SAA) is composed of students who are dedicated to our purpose, with a clear understanding and comprehensive knowledge of the College. Members volunteer their undergraduate time for the benefit of the College as a whole and are interested in developing alumni connections through dedication to the institution with a desire to learn more of its past, present, and future. The benefits of SAA membership include: access to professional development, including alumni networking opportunities, resume and interview workshops, and speakers from across campus and from our outstanding alumni. In SAA, you also gain lasting friendships, custom CofC apparel, discounted CofC rings, catered meals at most meetings, and a tight-knit community within the College. Membership in the Student Alumni Associates will not be limited to persons based on their race, creed, national origin, sex, age, disability, or sexual orientation. 
New Member Recruitment is held during fall semester only. See below for our 2023 application and recruitment events.
APPLY: Click here to apply to our SAA membership.
THE PROCESS: After submitting your application, you will receive an email to sign up for a mandatory interview. There will then be a few in person meetings before final decisions are issued.
Contact SAA Vice President, Lilah Grace Elnaggar '24 at elnaggarlg@g.cofc.edu, with any questions.